From 1916 to the present. Dachau concentration camp in the course of time
From 1916 to the present. Dachau concentration camp in the course of time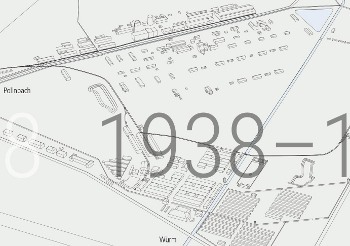 The area that
accommodated Dachau concentration
camp from 1933 to 1945 has been constantly changing from 1916 to the present. For example, the camp
was not built on undeveloped land. Some of the buildings used by the camp had
belonged to a former gunpowder and munitions factory left from First World War.
In 1937/38, the SS had a new, bigger internment camp built and the first camp
demolished. Thus, the buildings seen on the grounds of today's Memorial Site
were built after 1937/38. There are hardly any traces remaining of the first
prison camp.
After 1945, the area continued to be rebuilt and put to other uses. The
former camp barracks, for instance, were used to house refugees and had been so
greatly altered for this purpose that they had to be torn down when the
Memorial Site was erected in 1965.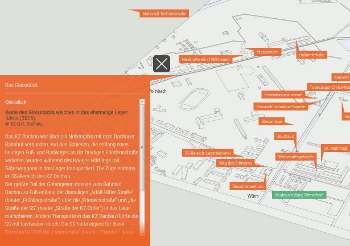 In
order to show visitors the topographical changes to the grounds and buildings
of the Memorial Site, multimedia stations will be added to the topography
exhibit area in October. Then touch displays will enable visitors to compare
the various periods, obtain information on inaccessible buildings, and view
regional and international events related to the Memorial Site's grounds.
The
expanded exhibit in the cinema hall of the Memorial Site will open at 7 pm on September
27, 2017.
Photos: © KZ-Gedenkstätte Dachau
Back