A look into … the archive – Newsletter 3 – 2013
A look into … the archive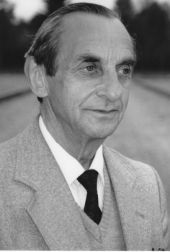 In October 2011 Sister Elija handed
over to the Memorial Site archive black-and-white photographs which she had
taken of survivors of the Dachau
concentration camp for the last twenty years. Sister Elija is active at the
Carmelite convent Dachau
since 1966. She began her photographic documentation of the Memorial Site
grounds with color slides. The outcome, ultimately unsatisfying for her, was: a
Memorial Site without people, empty. Since 1988 she has used her meetings and
encounters with former prisoners to engage in discussion, to hold interviews,
and to take photos, now in black and white. The result is more than 100 photos
with which Sister Elija has sought to get closer to the history of the
location.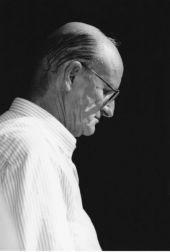 The idea to hold an exhibition was
born in 1996, as the photos became known. "Wer Augen hat zu sehen…" was first
shown in Catholic organizations and then in several educational institutions
throughout the whole of Bavaria
and nearby countries. Almost every time the exhibition was opened by Max
Mannheimer, who has provided Sister Elija with many contacts.
Sister Elija is now pleased with her
decision. "It takes nothing away from my personal memories. Indeed, I very much
hope that they can contribute to remembering the past and perhaps even prove to
be an archival aid," explained Sister Elija.
Back