New seminars for groups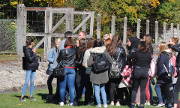 New half-day seminar: tour including a discussion with a contemporary witness
Starting in the autumn of 2018, groups will be able to book the half-day seminar "discussion with a contemporary witness". A guided tour of the Dachau Concentration Camp Memorial Site will be followed by a discussion in which Holocaust survivor Abba Naor tells the story of his persecution under Nazi rule.
If you are interested, please contact bildung@kz-gedenkstaette-dachau.de.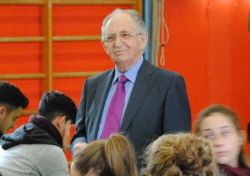 New half-day seminar: "Dachau Concentration Camp in Comics"
Whether comics dealing with the Holocaust should even be allowed is a question that appears to have been answered by the international success of the graphic novel "Maus". The tale it tells also touches on Dachau concentration camp, but other comics concerning the site are largely unknown. A continuative half-day seminar takes up the subject of comics dealing with Dachau concentration camp and the new perspectives they open up.
The half-day seminar "Dachau Concentration Camp in Comics" covers works from 1940 to the present, which approach the subject in very different ways. The concept therefore concentrates on three central questions:
• Why have comic authors at various times chosen Dachau concentration camp as a subject?
• How can we judge comics as sources for understanding historic events?
• What are the possibilities, if any, for artistic representations of such a difficult subject?
The seminar consists of a tour through the Memorial Site accompanied by two biographical comics, and exercises for independent work with the medium.
It is offered to school groups tenth grade and higher, or participants who are at least sixteen years old and who already have some previous knowledge on the Nazi era.
The goal of the seminar is to take a new approach to the topic using the specific medium of the comic – particularly for young people, but also for groups of adults.
Especially comics in all their variety, ranging from mass media to art form, allow many interesting observations – from the attitude of an entire society up to how each individual deals with their own family history
If you are interested, please contact bildung@kz-gedenkstaette-dachau.de.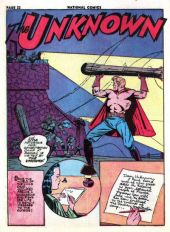 Back