New staff at Dachau Concentration Camp Memorial Site – Newsletter 8 – 2017
New staff at Dachau Concentration Camp Memorial Site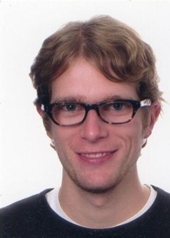 Maximilian Lütgens has been standing in for Rebecca Ribarek as educational assistant in
the Education Department of Dachau Concentration Camp Memorial Site since March
1, 2017. Before this, he majored in History and Gender Studies at the
University of Konstanz and worked at the Discovery Channel TV station in
Munich. In the Education Department, he will primarily be working on the new
booking database and the educational program for 2018.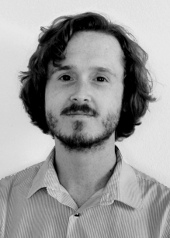 Jascha März majored in ancient, medieval, and modern history and classical
archaeology at the University of Bonn. From 2009 to 2016 he was employed on a
fee basis at the NS-Documentation Center of the City of Cologne, starting work
on his doctorate while there in 2013. He successfully defended his doctoral
thesis on associations of victims who suffered under Nazi political
persecution. Since December 2016 he has been a volunteer trainee at Dachau
Concentration Camp Memorial Site, doing research on the subcamps and external
work details of the former Dachau concentration camp.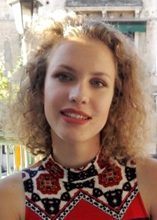 Franziska Müller is nineteen years old and has been doing a voluntary year of social
service at the Dachau Concentration Camp Memorial Site since September 2016.
Apart from generally assisting on projects and other work at the Memorial Site,
she organized an Guide excursion to Mühldorf. For her social service project,
she designed her own tour on the topic of "Children and Young People at Dachau
Concentration Camp", which was held as part of the educational program on July
8, 2017. She tells more about this project and her work at Dachau Concentration
Camp Memorial Site in the blog of the Sarah und Chaim Neuberger Holocaust
Education Center: http://intheirownwords.net/blog.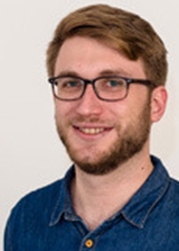 Michael Störk studied political science and history, as well as Eastern European
studies with a focus on history and Jewish culture and history in Freiburg,
Cracow, and Munich. He gained his first experience doing educational and
memorial work during a voluntary year of social service at the International
Youth Meeting Center in Auschwitz and an internship at the Jewish Galicia
Museum in Cracow. He has been working as a volunteer trainee in the Education
Department since December 2016, concerned primarily with implementing the topic
of "perpetration" in the pedagogical work of the Dachau Concentration Camp
Memorial Site.
Tim Todorenczuk decided
to do his voluntary year of social service at Dachau Concentration Camp
Memorial Site because he wanted to learn about the many and varied aspects of
memorial work. He regularly accompanies Dachau survivor Abba Naor to contemporary
witness talks at various schools, but is also gaining experience in different
departments of the Memorial Site. Something he finds particularly interesting
is the contact with international visitors when he is helping with visitor
information duties.
Photos: private
Back