Commemorating Pogrom Night
Commemorating Pogrom Night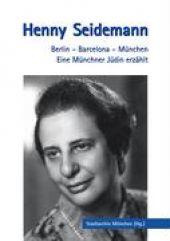 On Tuesday, November 8, 2011, a reading from the book by Henny Seidemann
Berlin – Barcelona – München. Eine Münchner
Jüdin erzählt took place in the foyer of Dachau's City Hall to commemorate
Pogrom Night. Henny Seidemann, a contemporary witness, was born in Berlin in
1922, she fled to Barcelona with her family in 1935. But already in 1936,
during the Spanish Civil War, she was sent back to Germany and taken to a
Jewish children's home in Munich. In 1938 she fled for a second time to Spain
and first returned to Munich in 1957. The event was staged by the "Round Table
for Contemporary History", made up by the Culture and Contemporary History Dept
in the City of Dachau authority, the Förderverein für Internationale
Jugendbegegnung und Gedenstättenarbeit e.V., the Max Mannheimer Studienzentrum,
the Dachauer Forum, the association Zum Beispiel Dachau, the Protestant Church
of Reconciliation, the Catholic pastoral office on the Dachau Memorial Site,
the Lagergemeinschaft Dachau, and the Dachau Concentration Camp Memorial Site.
Back