Report on advanced and first training offered by the Education Department in 2011
Report on advanced and first training offered by the Education Department in 2011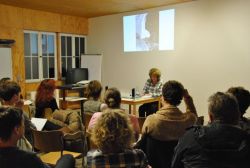 One of
the principal tasks of the Education Department of the Dachau Concentration
Camp Memorial Site is to provide tour guides active on the grounds of the
Memorial Site with initial or more advanced in-depth training. Thanks to their
direct contact with the visitors these tour guides perform important
educational work on site. Special in-depth training is also offered at regular
intervals to teachers and other key communicators.
In 2011
the Education Department has completed the training course for new guides from
the previous year and held two training courses for commercial guides. Several
themes were discussed during the courses, for instance the history of the
concentration camp and the Memorial Site, educational issues, the concept
behind the exhibition, the opportunities presented by working with biographies,
and the possibilities generated by interacting with the visitor groups. The
courses also included an excursion day where the grounds of the Bavarian Riot
Police in Dachau (formerly the SS camp) and various places of remembrance in
the vicinity of the Dachau Memorial Site were visited.
The
advanced in-depth training for over 100 already active guides spanned eight
regular meetings and included a diverse array of othe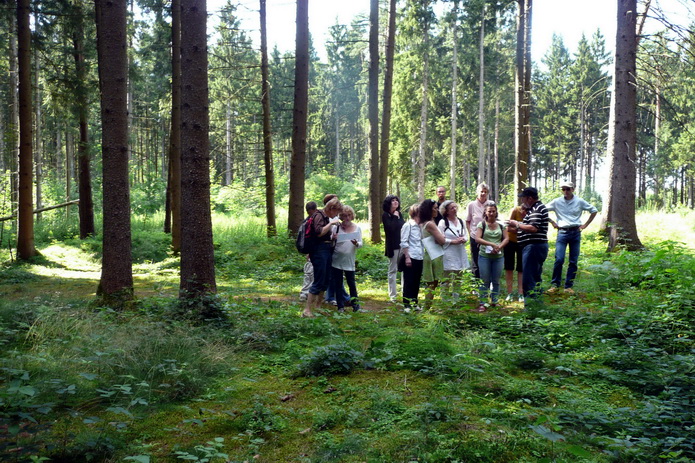 r activities. The themes
dealt with here included the Memorial Book for the Dead of the Dachau
Concentration Camp, biographies of persons imprisoned in the "smaller"
subcamps, how expectations differ amongst the various foreign visitor groups,
and the prisoner group of the Sinti and Roma. A joint excursion was undertaken
to the former subcamp at Mühldorf. Following two training sessions devoted to
conducting half-day seminars, in November and December professional speech training
and supervision are offered.
In June and October 2011 the Education Department held two full-day
in-depth trainings for teachers. Methods for preparing and following-up tours
and visits while still on site were shown and tried out, as well as general
proposals for lessons given. A guided tour then enabled the participating
teachers to become more deeply familiar with the historical location.
Back