Tour with preparation and follow-up review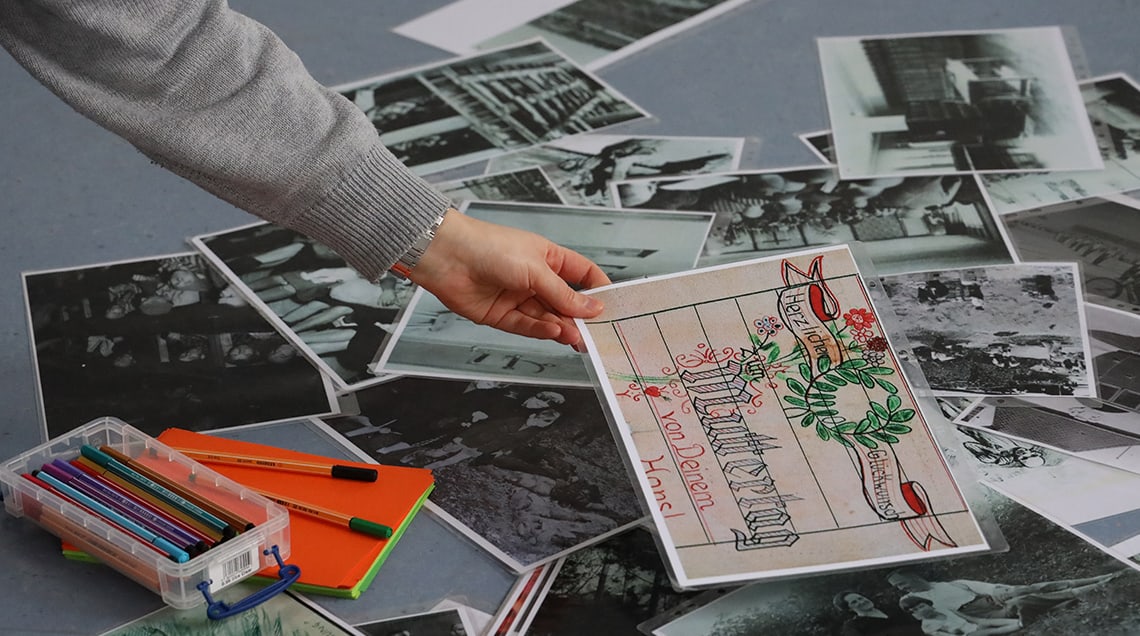 A half-day seminar is made up of a preparatory exercise, a guided tour around the grounds of the Memorial Site, and a follow-up exercise. The preparation is a chance to ready the participants thematically and emotionally before they tour the former concentration camp and view the historical buildings and the reconstructions added after 1945. The follow-up rounds off the visit and prompts participants to reflect on their experience.
Guides will meet the group at the information desk of the Visitors' Center of the Dachau Concentration Camp Memorial Site.
Dates and booking
Please use the application form half-day seminar for checking on available dates. The seminar costs 110 Euros per group, and the number of participants is limited to 30. The participants must be at least aged 13 on the day of the visit.
The booking department of the Dachau Concentration Camp Memorial Site is available to answer any questions from Monday to Friday between 9 and 12 am.
Tel.: +49 (0) 8131 / 66997-131
Fax: +49 (0) 8131 / 2235