Online Live Tour
Prisoners' drawings and paintings in the Dachau Concentration Camp
| 13.10.2020 | 16:00—17:00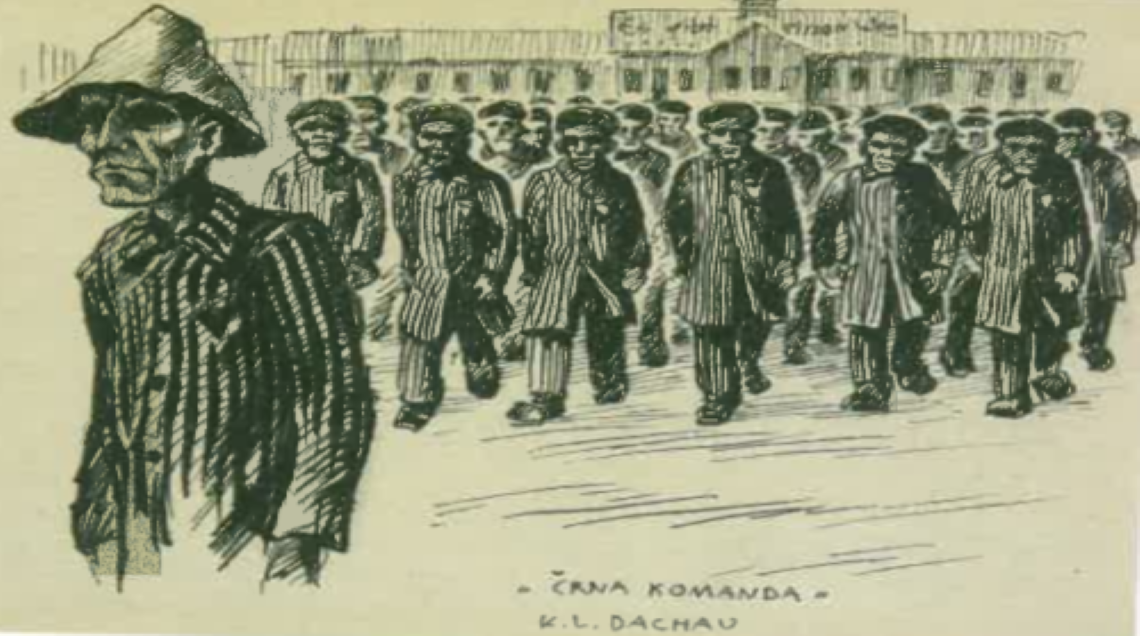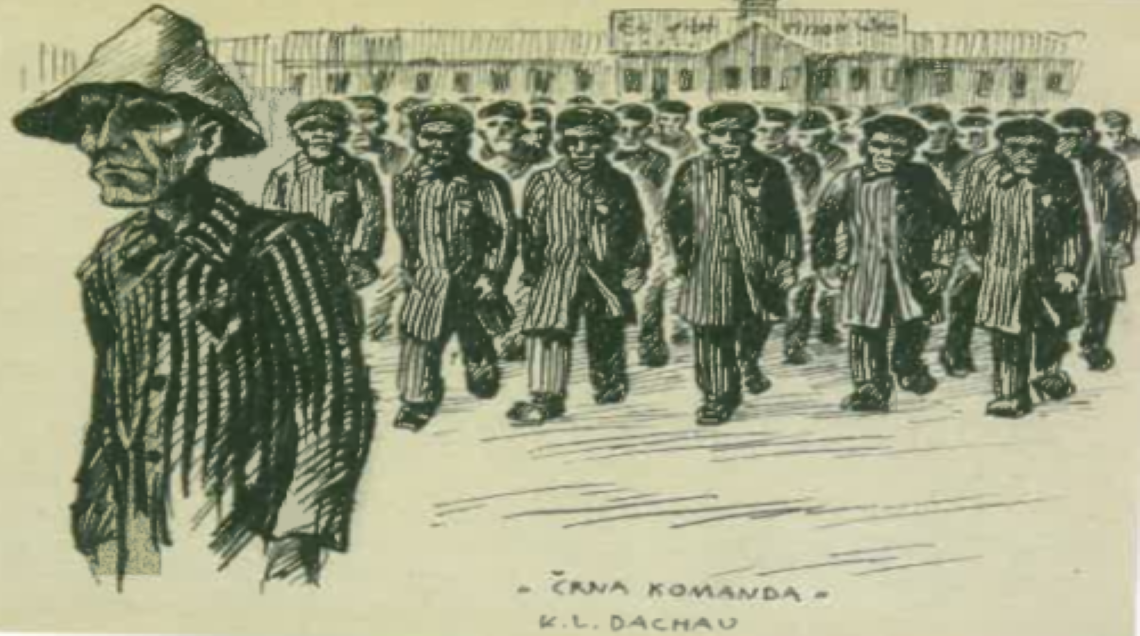 The main focus of this English tour with our guide Mette Therbild will be on examples of drawings and paintings, which were secretly done by prisoners in the Dachau Concentration Camp.
The question is arising, how was it at all possible that prisoners, within this dehumanizing system of terror and extreme living conditions, were able to be artistically active and manage to produce art?
The types of art produced in the camp can basically be classified into two categories: One, the official art commissioned by the SS and two, the forbidden and illegal prisoners' art, which were very personal expressions and reactions to the brutality of life and death in the camp.
Art, not officially commissioned by the SS, was prohibited and associated with the mortal danger. If such drawings, depicting actual conditions of the camp, were discovered, the consequences for the prisoner would be interrogation, severe punishment and even death.
These hidden prisoners' drawings can be regarded as art, as objects of documentation and evidence as well as a means of survival and self-assertion.
We will be looking at drawings by the Slovenian architect Vlasto Kopač, but also of Karel Kasak, Zoran Mušič and Ferdinand Dupuis. These drawings will be contrasted with examples of art on behalf of the SS.
Online guided tours on Facebook:
The Dachau Concentration Camp Memorial Site is offering a special view on the area of the former Concentration Camp. Our online guided tours on facebook take you on a 45 minutes journey and discuss different topics of the history of the camp and the Memorial Site. We try to answer questions live during the tour on our facebook page, where the stream starts at 4 p.m.