ARt. Dachau Concentration Camp in Drawings
Prisoners produced hundreds of drawings and paintings about Dachau Concentration Camp. ARt shows a selection of these works in augmented reality (AR), using parts of the historical drawings and paintings to enhance our present-day perspective. You can listen to prisoners' recollections and audio information about the art works at the same time. ARt is available to use as an augmented reality app, in German or English, when at the Dachau Concentration Camp Memorial Site. Or you can take the online ARt tour, which also comes in a plain language version.
ARt. The project.
ARt. On site.
At the Memorial Site, the app enhances a section of the central part of the grounds where the roll call area used to be and some of what was known as the camp road.
In the app, you will see a map showing the individual stations, and at each station, you will find a QR code. Just use the app on your smartphone or tablet to scan the code. You can then choose between the various scenes and the app will guide you to whichever one you select. Audio playback will begin automatically as soon as you are close enough to the drawing or painting.
If you follow the whole app tour, it will take around an hour. You also have the option to just view specific stations or scenes, or to customize the order in which you see them.
The app is free to download from the App Store or Google Play Store. However, the app does require a lot of data to be downloaded, and there could be costs associated with that. We therefore recommend you download the app before your visit to the Memorial Site. You do not need to be connected to the internet while using the app.
Some stations have interactive elements so you can delve a little deeper if you wish. They look at specific important aspects of what it was like to be imprisoned in the camp and how the prisoners were affected.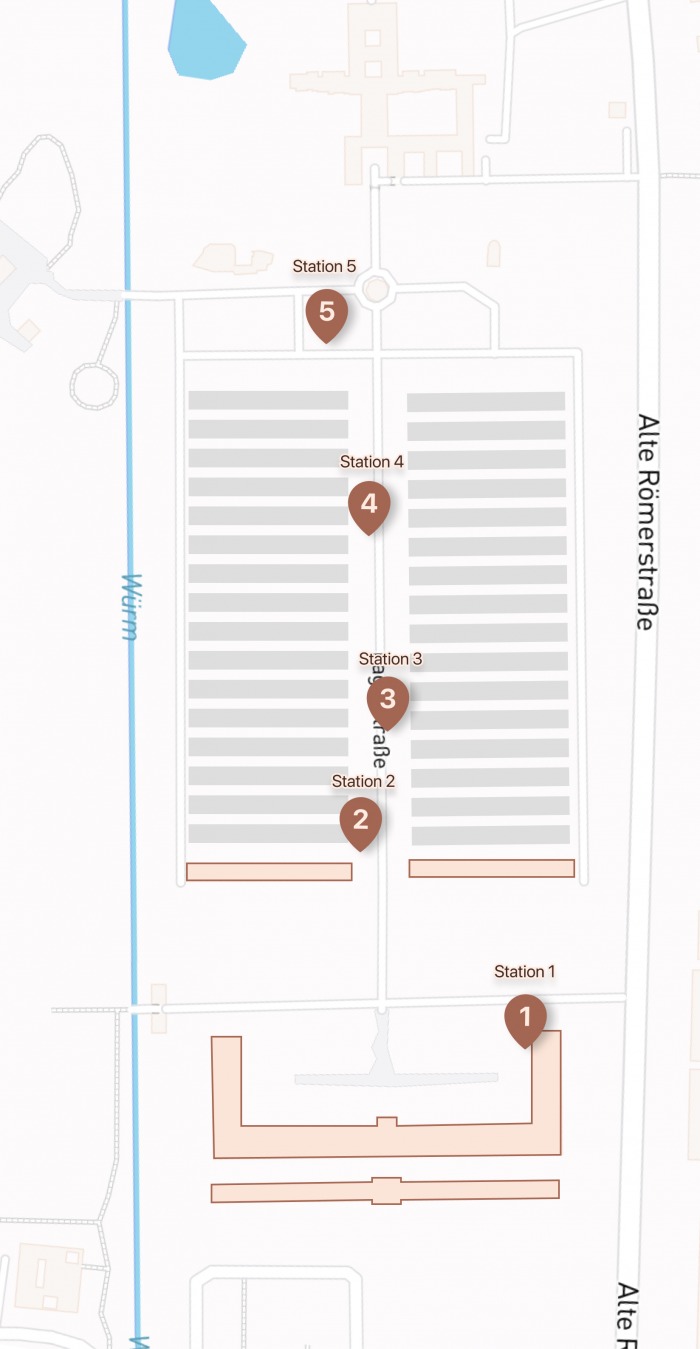 ARt. An online tour for everyone.
The app content is available in German and English. In the online tour, you can choose to view alternative texts or a plain language version if you so wish.
ARt. How was it?
We would be delighted if you could find a moment to answer a few questions after using the app or taking the online ARt tour. By doing so, you would really help us improve and adapt our digital offering.
The user survey will be released in September.