Dachau Trials – Crimes, Proceedings, and Responsibility
| 29.04.2022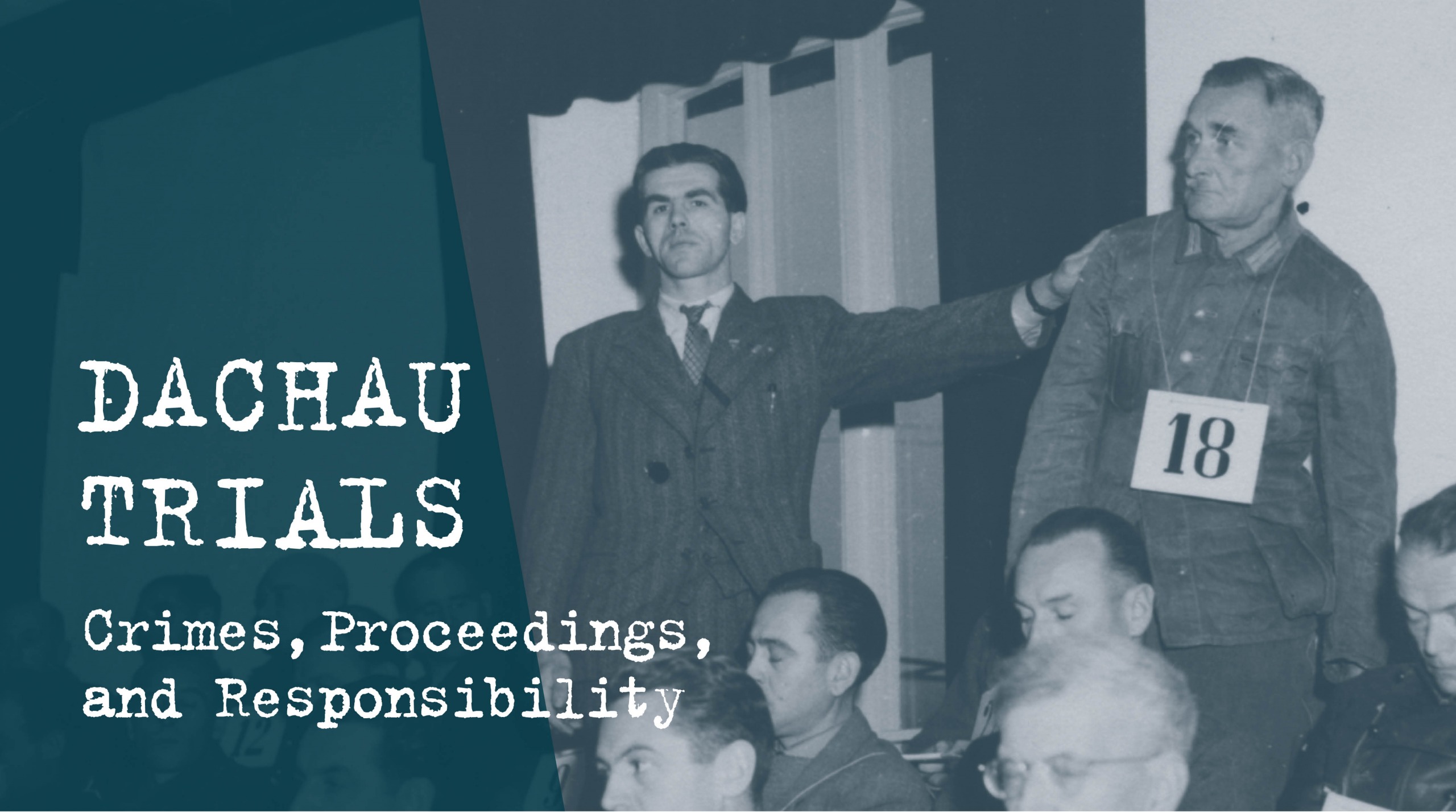 The exhibition shows the judicial investigations of Nazi crimes conducted by the U.S. military authorities, the court proceedings, and their legacy down to the present day. It presents one of the largest Nazi trial complexes, all too long overshadowed by the betterknown Nuremberg Trials. The pivotal question as how to achieve justice when dealing with war crimes, much discussed at the time, remains pertinent today.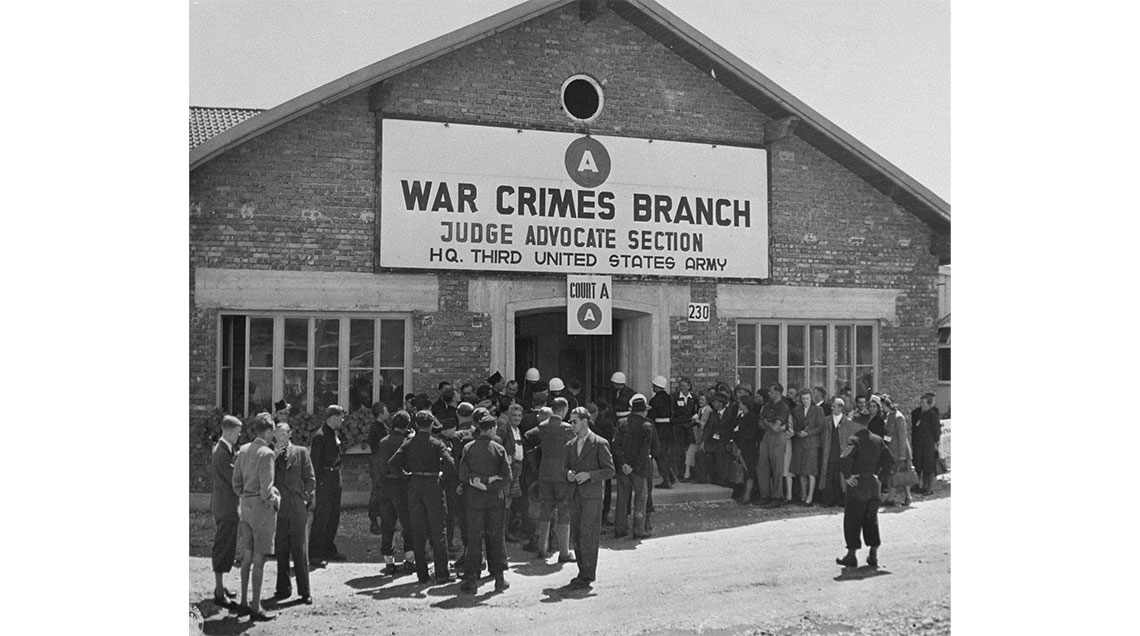 "Dachau Trials – Crimes, Proceedings, and Responsibility"
How can justice be achieved? Who is responsible for mass crimes and how can they be brought to justice? These are the questions the American liberators of German concentration camps faced in 1945.
The U.S. Army encountered an apocalyptic situation in and around the Dachau concentration camp: corpses were piled high, while scores of survivors were physically and psychologically close to death. What legal standards and examples could be applied to the mass crimes at Dachau and the other camps liberated by the U.S. Army?
Salvaged Nazi documents, eyewitness testimonies of survivors, and comprehensive questioning of suspects laid the foundation for the Dachau Trials (1945–1948). Crimes committed against captured Allied soldiers and civilians outside the camps were also investigated and the perpetrators put on trial.
The special exhibition "Dachau Trials – Crimes, Proceedings, and Responsibility" shows where these crimes were committed, provides detailed information on the legal foundations, presents the key figures involved in proceedings, and gives an overview of the individual trials and their repercussions. The widespread resonance in the press and media is also considered.
The exhibition examines one of the largest complexes of Nazi trials ever held, one that has remained overshadowed by the better-known Nuremberg Trials. The questions of justice discussed in direct connection with the trials and how to deal with such a recent historical past are still relevant today.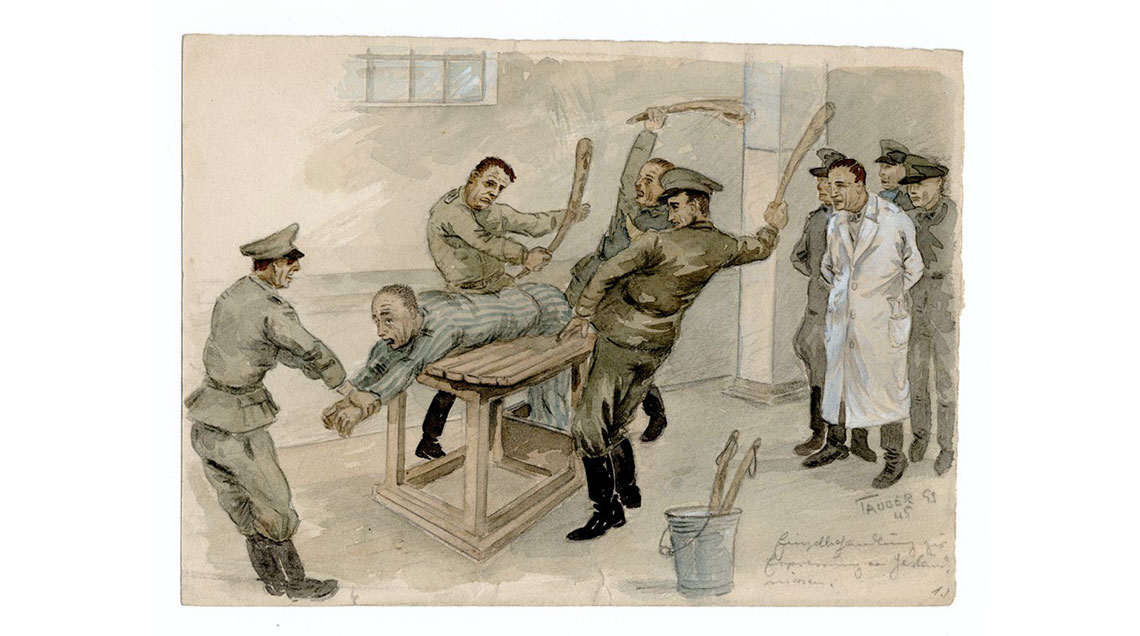 From April 29, 2022. Open daily: 9 a.m. to 5 p.m. The entry is free.

Photo credits: Former prisoner Michael Pellis identifies defendant Franz Böttger during the Dachau Main Trial [United States Holocaust Memorial Museum, Washington, D.C.].