Newsletter Issue 5, Summer 2013
If the content is not displayed properly, please click
here
Introduction
Dear Readers,
a new issue of our newsletter is now available. Many members of our team are currently involved in redeveloping the commemorative site at the "Hebertshausen Shooting Range". In 1942-43 the SS murdered over 4000 Soviet prisoners of war there. The new concept includes a cautious landscaping development oriented on the historical traces of the site, an outdoor exhibition, and an installation featuring the names of those murdered. Our Education Department has developed modules for the outside locations in the direct vicinity.
Cherished companions of many years standing have left us over the past months. The Dachau Memorial Site mourns the passing of Paul Kerstenne, a founding member and honorary treasurer of the Comité International de Dachau. Active in the Belgian resistance, after his arrest he was imprisoned in the Dachau concentration camp from 1943 to 1945. Paul Kerstenne died on June 21, 2013 at the age of 92. Always seeking to be friendly and positive as well as possessing the capability to constructively resolve conflicts and mediate even-handedly, Paul Kerstenne will always remain in the memory of the staff at the Dachau Concentration Camp Memorial Site.
I wish everyone interesting reading. The next issue of our Newsletter will appear in fall 2013.
Yours faithfully,
Gabriele Hammermann
Coming Dates
10th Dachau Contemporary Witness Discussion
The Dachau Concentration Camp Memorial Site invites all those interested to attend the 10th Dachau contemporary witness discussion; our guest on this occasion is the Dutch survivor Ernst Sillem.   Ernst Sillem, born on July 14, 1923 in the Netherlands, enjoys a happy childhood and youth. He is still a school pupil ...read more
Book Presentation by Dr. Carlo Gentile
On Wednesday, October 2, 2013 Carlo Gentile will present his book Wehrmacht und Waffen-SS im Partisankrieg. Italien 1943-1945. The presentation will begin at 7 pm and take place in the Visitor's Center. Seventy years ago, on September 8, 1943, Italy announced its unconditional capitulation. In German-occupied Italy more than 70,000 persons lost ...read more
Thematic Tours and Excursions
In addition to the regular tours, each month the Memorial Site's Education Department offers tours and excursions focusing on special themes. • Saturday, September 14 2013: Thematic tour "Political prisoners in the Dachau concentration camp" • Saturday, October 12 2013: Thematic tour "Clergy in the Dachau concentration camp" • Saturday, November 9 2013: Thematic tour "Jewish ...read more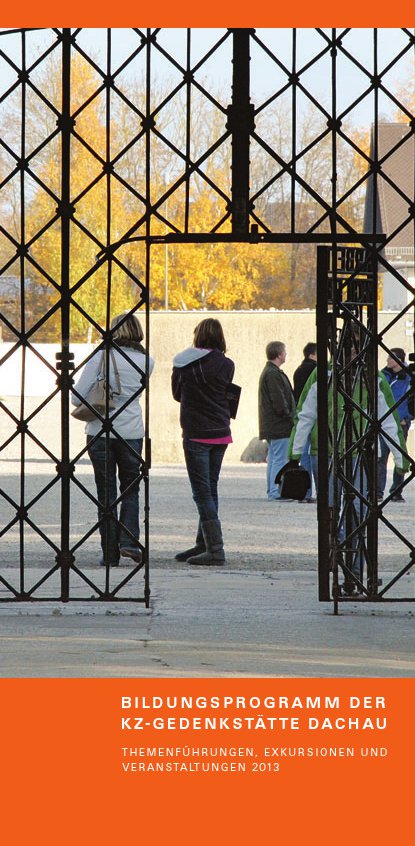 Reports
Dramatic Reading: "It all began with us. The first prisoners of the Dachau concentration camp 1933"
On March 17 a dramatic reading on the first prisoners from 1933 of the Dachau concentration camp was held in Munich's Schauburg theatre. The dramatic reading was devoted to the experiences of the first prisoners of the Dachau concentration camp 80 years ago. The Schauburg ensemble read in an ...read more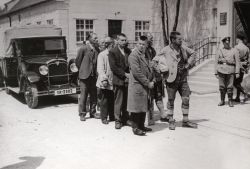 Exhibition Opening: "Recording Survival. Photo Portraits by Elija Boßler"
For a number of years now Elija Boßler, a nun at the Dachau Carmelite convent, has photographed survivors who have returned to the place of their internment. "Recording Survival. Photo Portraits by Elija Boßler" was opened on April 29 and features 30 portraits of survivors of the Dachau concentration camp. ...read more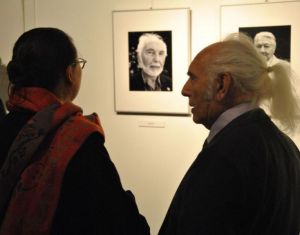 Book Presentation: Sowjetische Kriegsgefangene im Deutschen Reich 1941/42
A very interesting evening focusing on the theme of Soviet prisoners of war took place on June 19 at the Dachau Memorial Site. Dr. Rolf Keller gave a lecture on the theme of his book, Soviet prisoner of wars in the German Reich 1941/42. Illustrated with photos and drawing on ...read more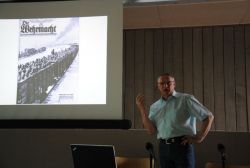 News
Redeveloping the commemorative site at the former SS shooting range Hebertshausen
Plan des Gedenkorts am ehemaligen Schießplatz Hebertshausen This year the Dachau Memorial Site is redeveloping the former SS shooting range at Hebertshausen, expanding its role as a place of remembrance. Located two kilometers from the former main camp, these grounds are extremely important – here members of the Dachau commandant's ...read more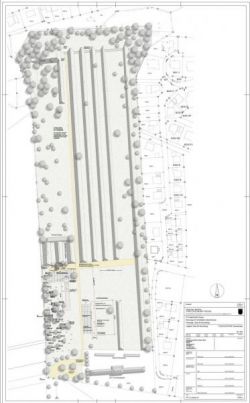 A volunteer reports on his time at the Dachau Memorial Site
von links: Sebastian Schäfer (FSJ-Kultur), Abba Naor (Zeitzeuge) und Paul Pichler (Gedenkdiener aus Österreich) Each year young persons perform their year of voluntary social service in the area of culture at the Dachau Memorial Site. Sebastian Schäfer reports about his voluntary year: At present there are three volunteers at ...read more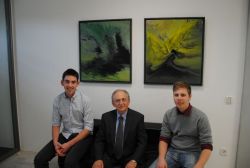 New at the Memorial Site
We are delighted to be able to welcome three new staff members to the Memorial Site. Since January 1, 2013 Gabriele Gagliardi is part of our office team while Franz Polt is working as a janitor. Nancy Drechsler is the assistant to the Memorial Site director, a post she ...read more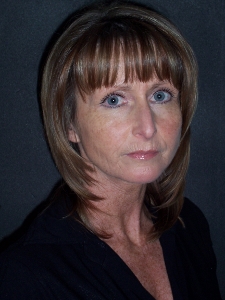 A look into...the Archive
The literary estate of Stanislav Zámečník On March 20, 2013 the Memorial Site received the literary estate of the Dachau survivor, historian, and important contemporary witness, Stanislav Zámečník. Detailed to the prisoner sick bay as an orderly Zámečník fought to save ill prisoners from 1941 onwards, witnessing there the medical experiments conducted ...read more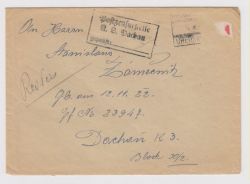 Literature Tips
Literature Tips
German Mannheimer, Max (edited and revised by Marie Luise von der Leyen): Drei Leben: Erinnerungen. - Munich: dtv 2012Max Mannheimer spends a carefree boyhood in a small town in Moravia. The first signs of a political turnaround become evident there in the mid-1930s. In October 1938 the Sudetenland is annexed ...read more
Back