Dachau Concentration Camp Memorial Site is searching for material and memories from the "Dachau Trials"
| 22. June 2020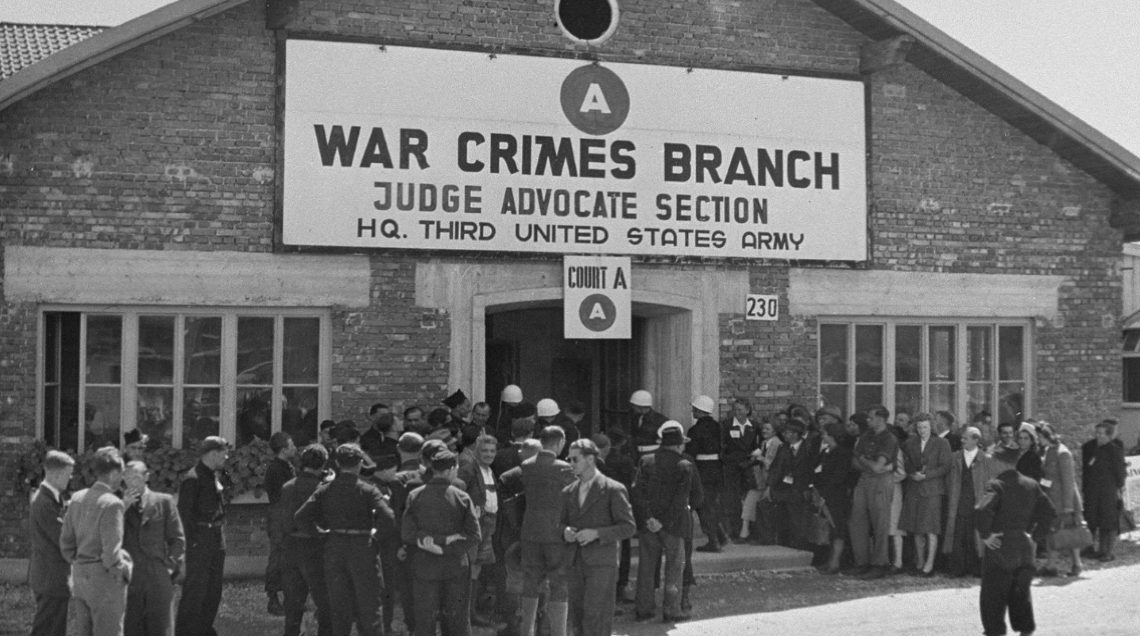 The Dachau Concentration Camp Memorial Site is currently researching for a special exhibition on the subject of the Dachau trials. These trials took place between 1945 and 1948 in US military courts on the grounds of the former SS training facility, which had bordered the Dachau concentration camp.
We are looking for photos, films, sketches and drawings, courtroom tickets and other materials relating to these trials. Alternatively, if you or someone you know were involved or witnessed the trials, we would be delighted to hear from you.
The Dachau trials were amongst the most important war crimes trials conducted by the allies following the defeat of Nazi Germany and were composed of 489 legal proceedings in which 1,672 defendants were involved.
Particular interest was shown in the trials against members of the SS who ran the Dachau, Flossenbürg, Mauthausen, Buchenwald, Mühldorf and Mittelbau-Dora concentration camps. Amongst others, the legal proceedings also tried German civilians accused of the murder of crashed American pilots, as well members of the SS responsible for the killing of American prisoners of war near Malmedy in 1944.
The defendants of the trials were held in an internment camp, established by the Americans on the grounds of the former concentration camp at Dachau. Alongside such members of the German armed forces suspected of having committed war crimes were "automatic arrest" internees. This group was comprised of individuals, interned in the camp because of the suspected importance they had had in the running of Nazi Germany.
If you have items or personal recollections relating to any of the themes mentioned above, we would be delighted to hear from you. Please contact: richter@kz-gedenkstaette-dachau.de. Alternatively, you can call us on 0162 / 2051562